On Sunday we invited a few close friends and family over to reveal baby M's gender! Of course, I wanted to do it in a big dramatic way! I was inspired by William and Kate and the royal baby announcement earlier this year, and decided to go with a British tea party theme! Here's how it all went down!
We made cupcakes and topped them with crowns and tiaras!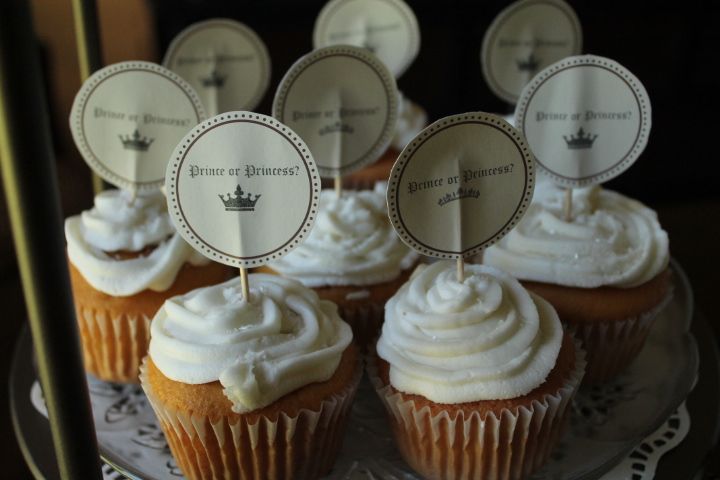 We stamped crowns onto burlap flags and strung them on the table!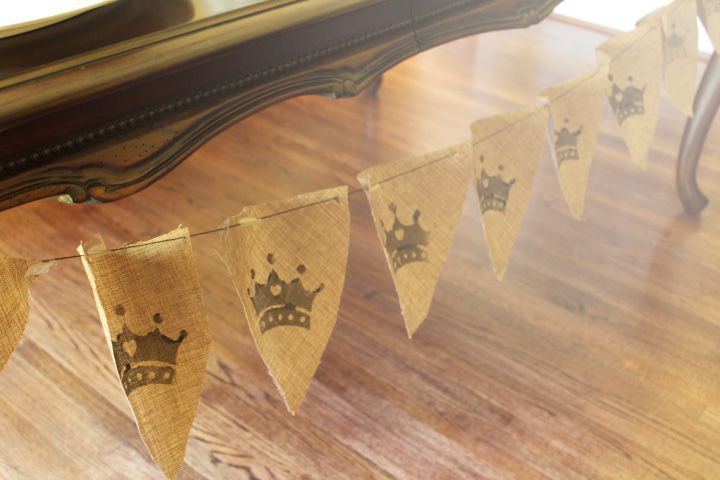 I ordered some crown accessories online and we used mom's fine china teapot as a flower vase!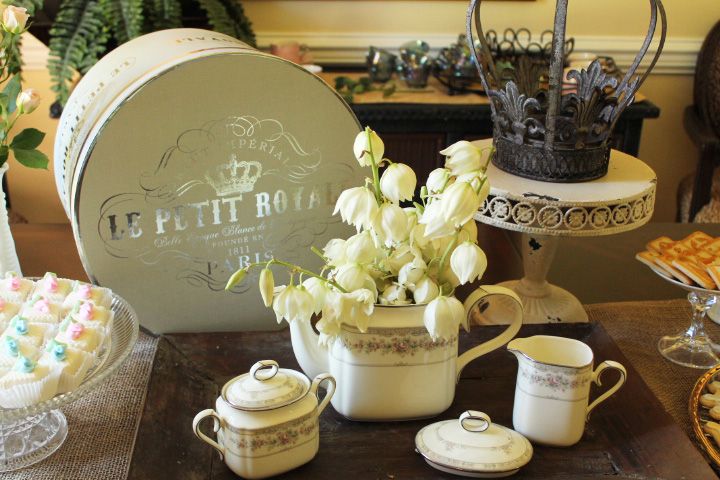 We used butcher paper and wrapping paper to create a giant scroll banner to reveal the gender. I had to go into the basement and paint the gender announcement on the scroll while Matt stood watch. We had to be sure no family was peeking!! We tied the scroll to the balcony at the top of the staircase.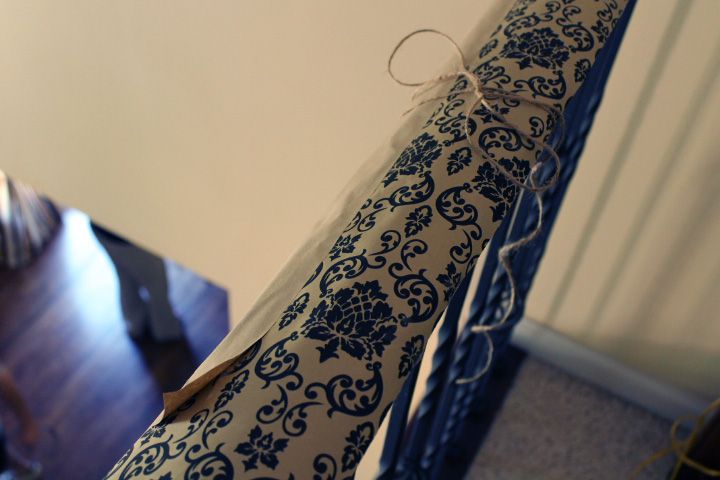 Well if royal baby prince George was announced in London by the town crier, I knew I had to have a town crier too! The roll was played by my lovely sis Michalyn.-ha! She was such a good sport to wear an old band uniform and and hat with feathers! Here is a little video of the grand reveal! So exciting!
I bought this adorable crocheted crown from
this Etsy shop
and displayed it at the party. Can't wait to take photos of baby Finley wearing this!!
Here is the offical banner after it was unrolled! We decided to not only reveal the gender, but also the name: Finley Sawyer McMyler! (more on that later).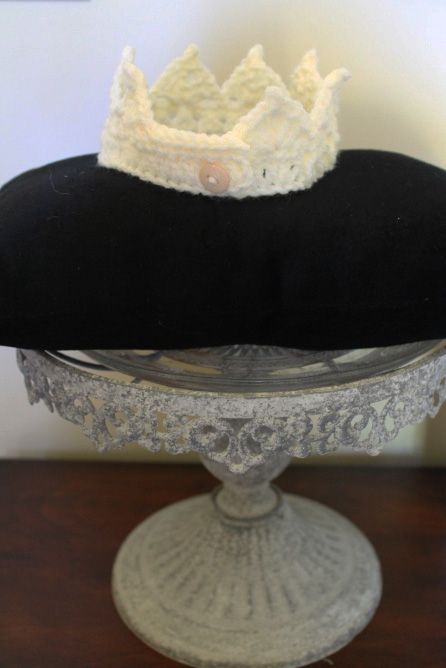 We hung this traditional british slogan on the front door to greet guests. We changed "carry on" to "reveal gender". hehe!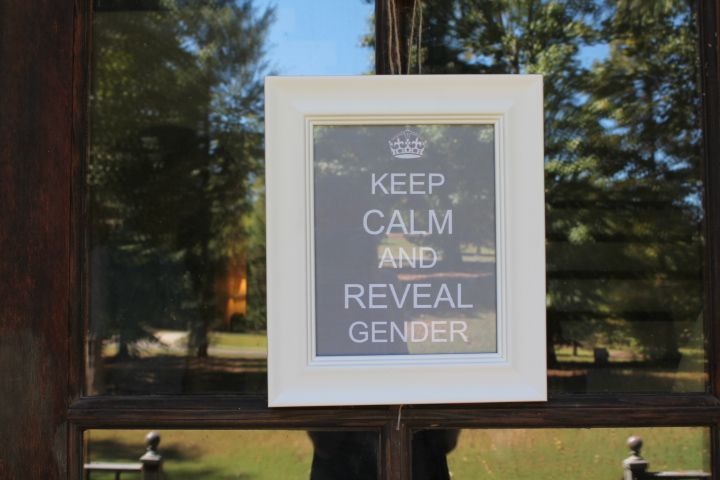 These adorable crown cookies and English shortbread were just perfect for the party!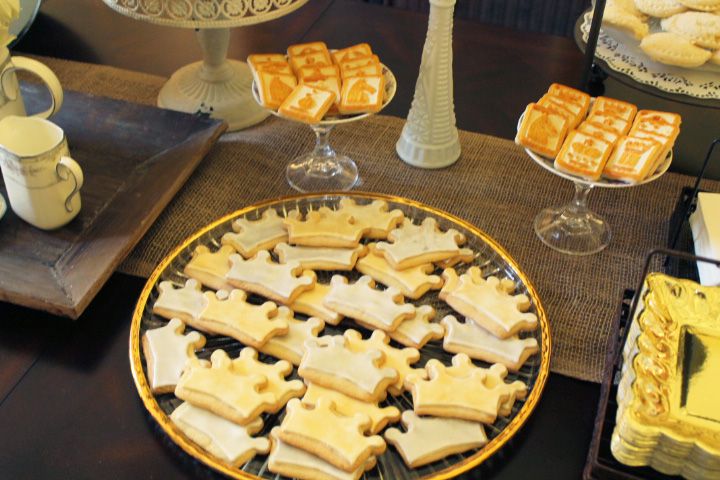 What would a tea party be without a spot of hot English tea?!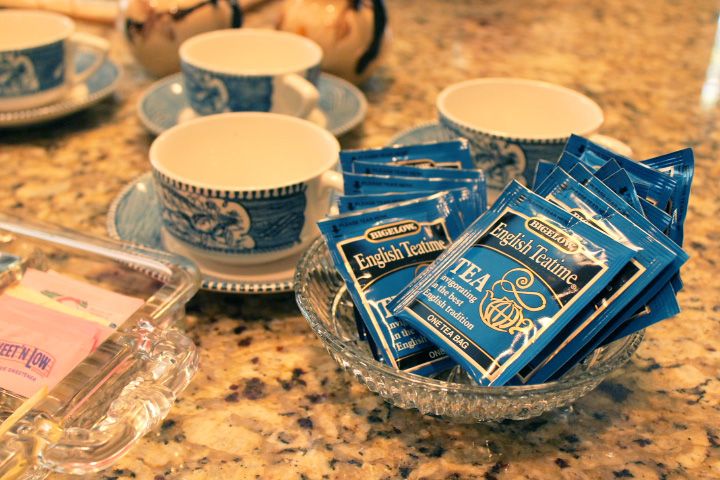 The aunts-to-be and I!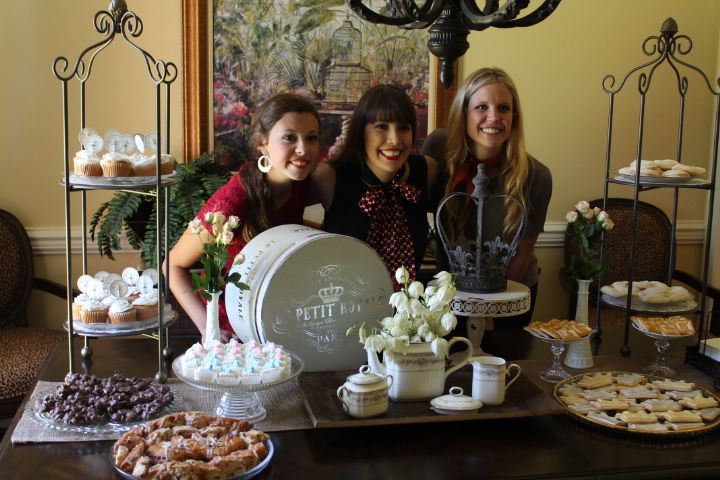 The main food table complete with tea sandwiches, crown cookies, cupcakes, scones, chocolates, petite fours, and fruit!
We also decided to do a photo booth! We had everyone take their guess: crown for boy, tiara for girl! Most of you were correct!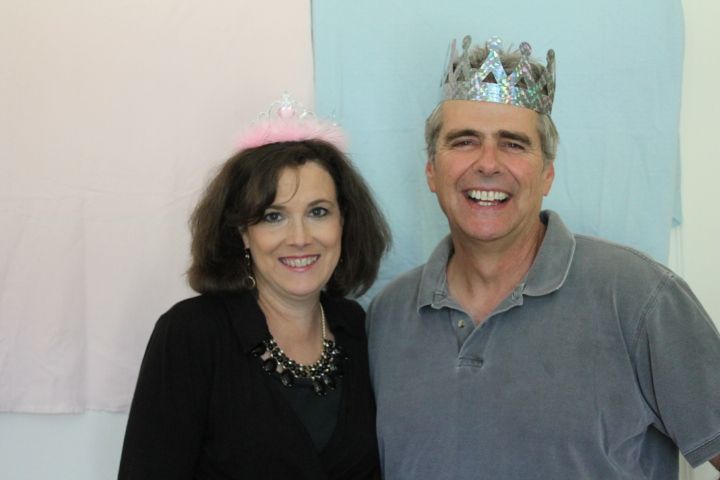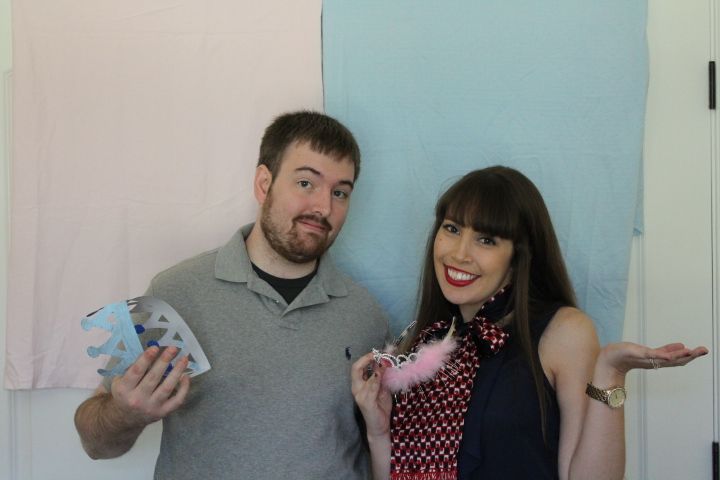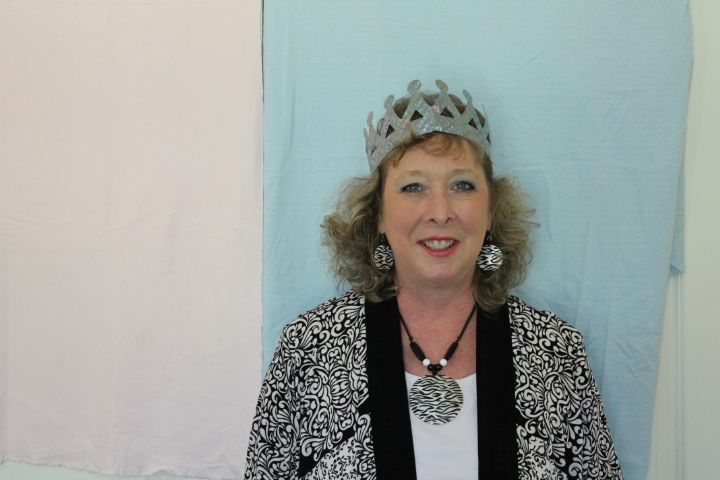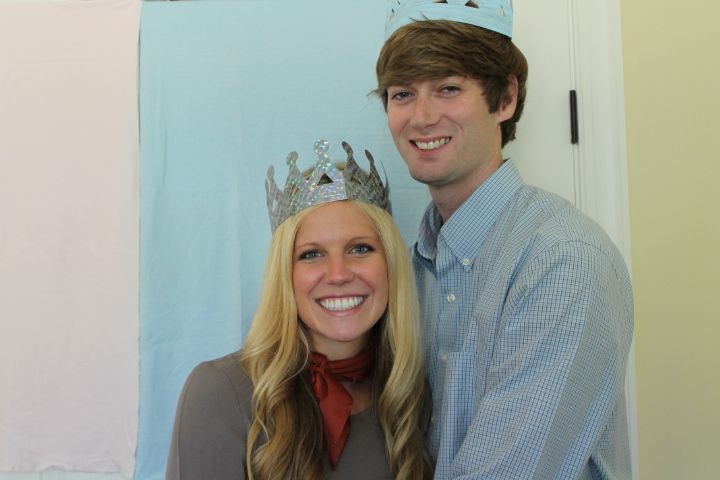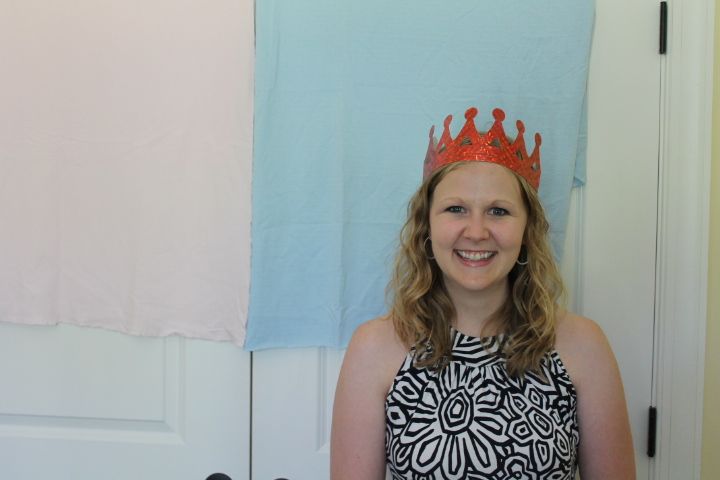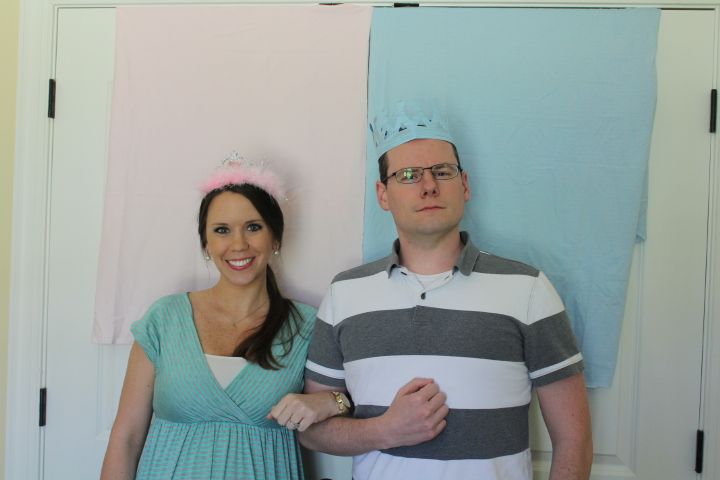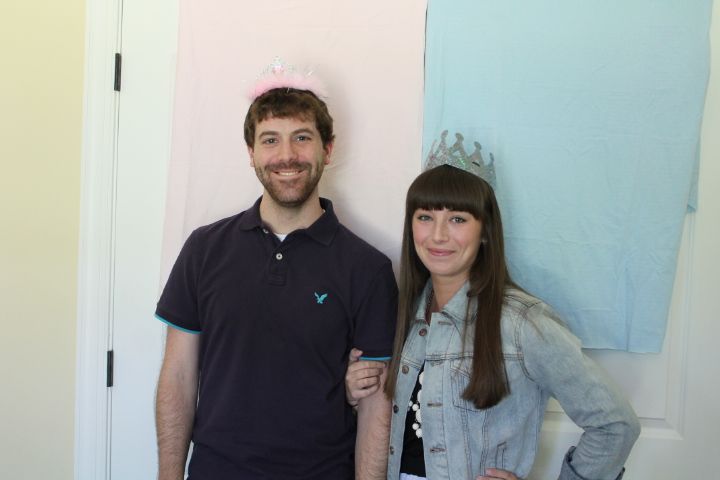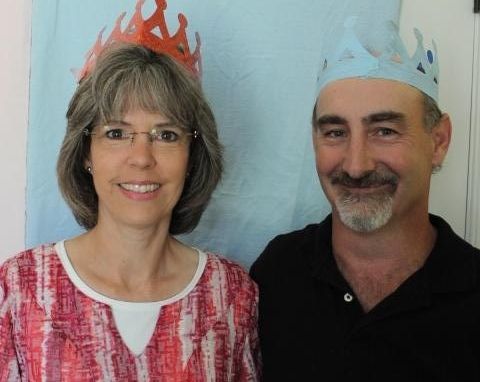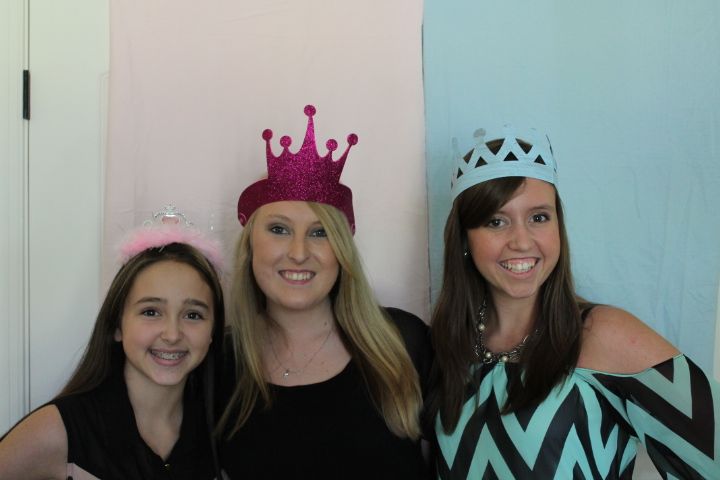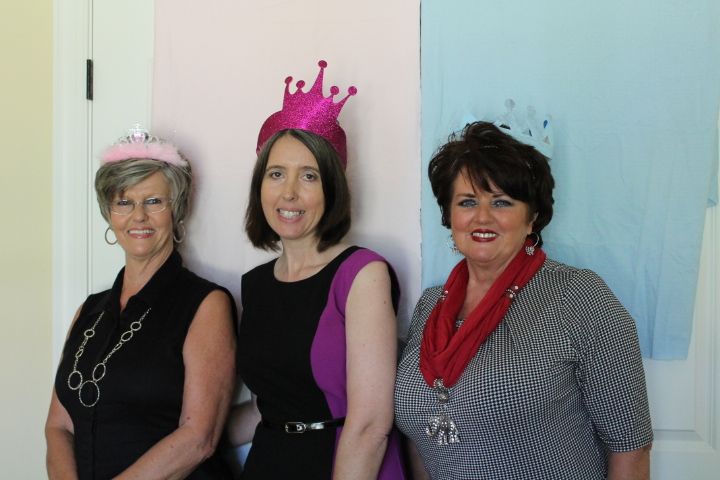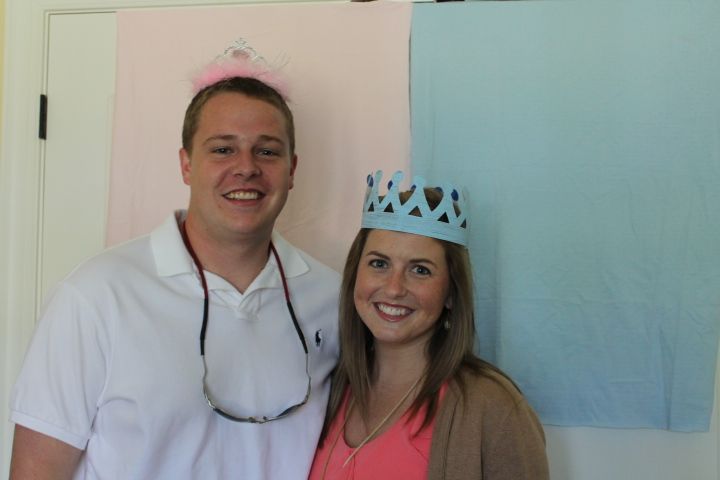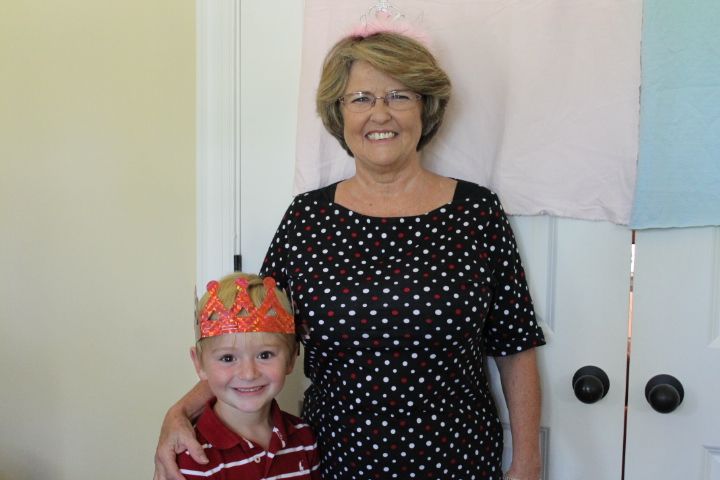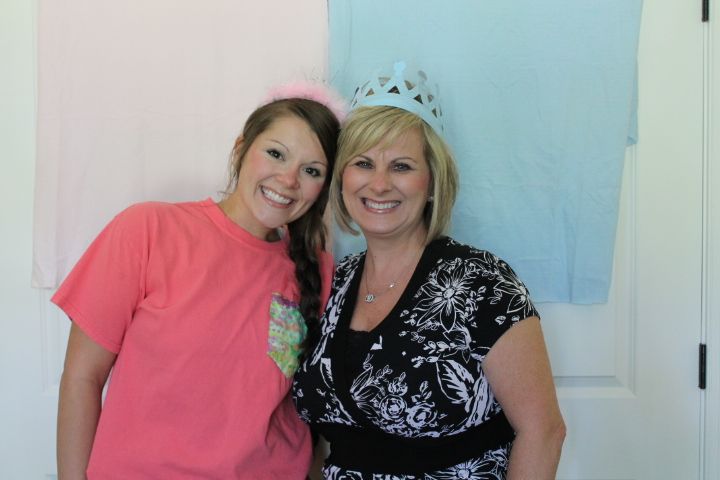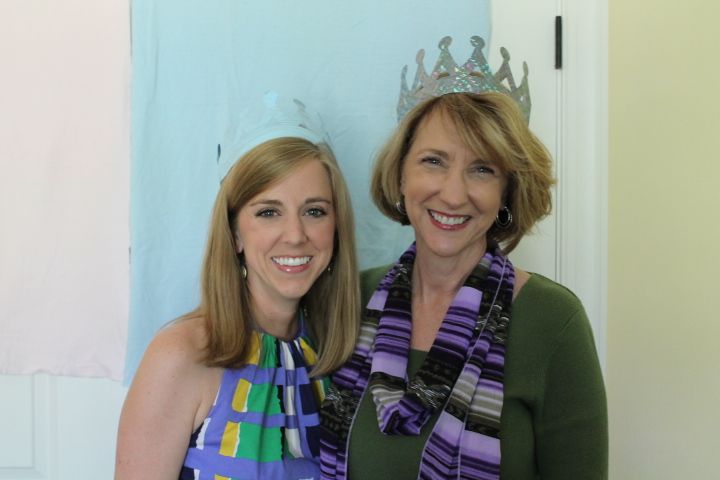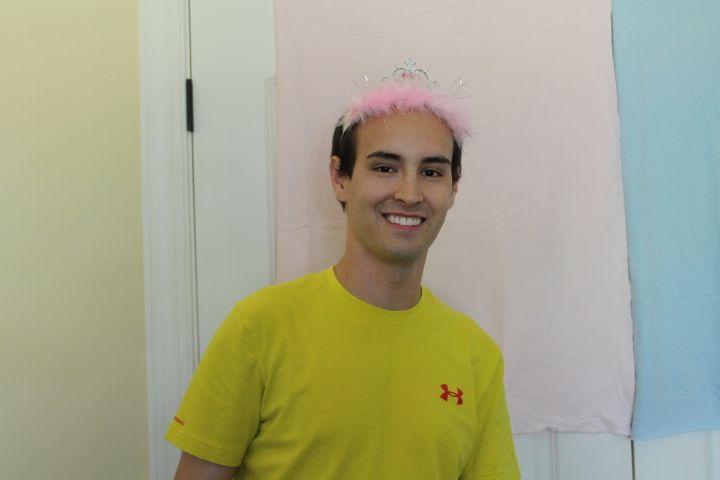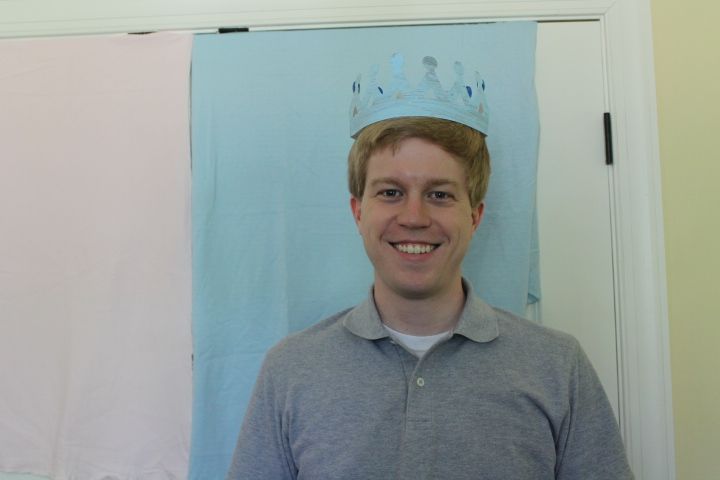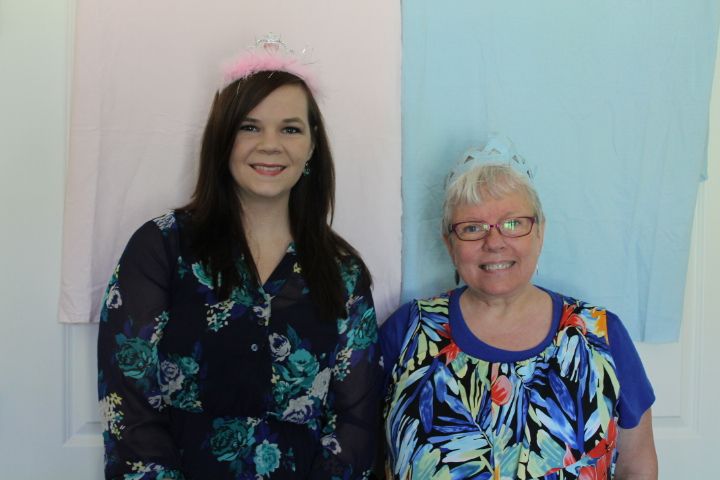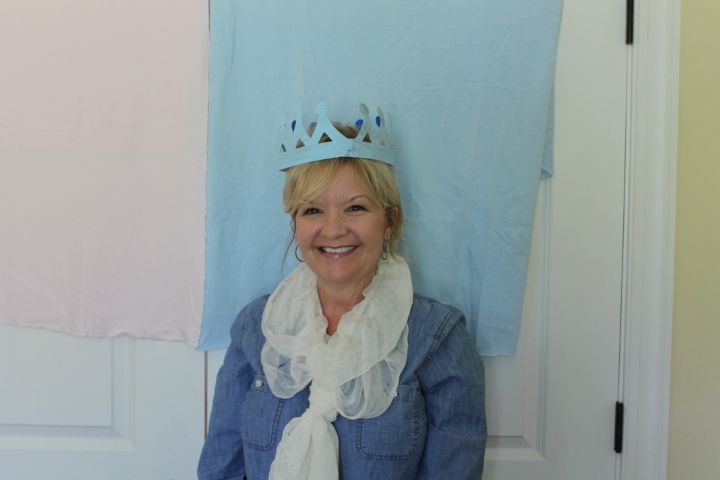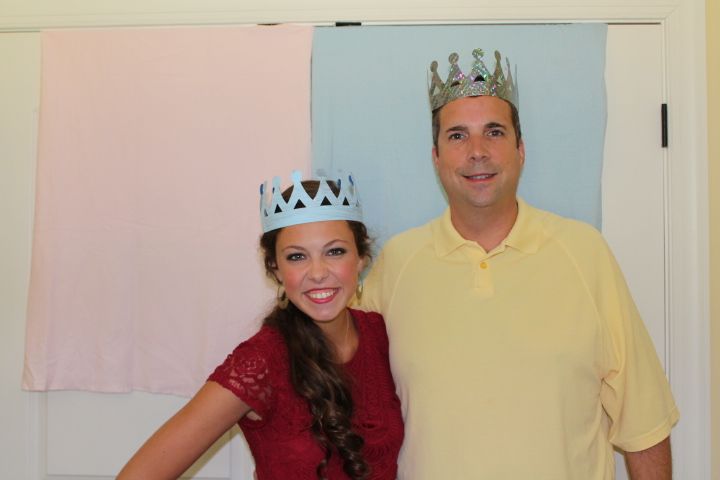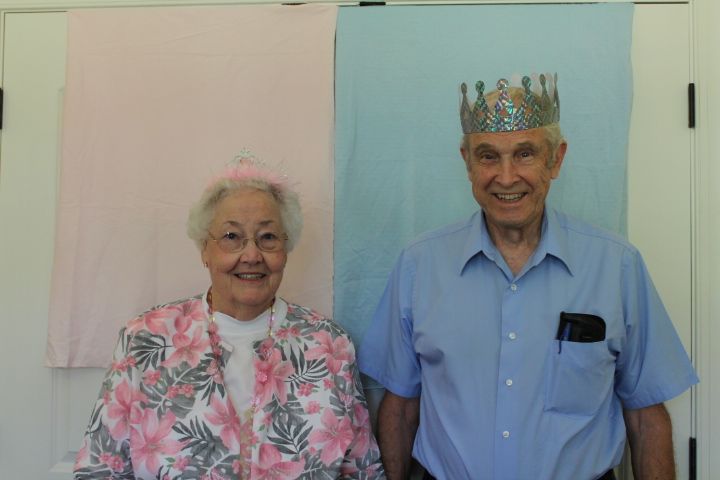 Tweet